In the Occupied Six Counties (OSC) of Ireland, there  is an alphabet soup of Unionist paramilitary organisations that have existed since the foundation of that particular sectarian gerrymander. Many have been listed in the Rebel Voice Book Review section when the book, UVF, was dealt with.
One of those mentioned was the shadowy and little known TARA.
This was a sectarian organisation that was based upon a type of evangelical Protestantism. Many Unionist groups have, over the years, comfortably intertwined both religion and politics. Many have worked hand in hand with the sectarian Orange Order which is a sizable association in Ireland and Britain that is strongly, and often violently, opposed to what it refers to as Popery (Catholicism).
The leader of TARA was a paedophile known as William McGrath who was exposed as a vile sexual predator in 1980 and subsequently convicted. He became known as the 'Beast of Kincora'.
(William McGrath, complete with his Orange Order sash)
In the OSC in the 1960's, before the emergence of the Provisional IRA, the most hardline of Unionists moved firmly to form paramilitary groups to counter the mythical take-over of the region by Republicans. TARA was created at this time by McGrath and a mixture of younger followers and senior Orangemen. Unionists such as Roy Garland, Fraser Agnew and Clifford Smyth, who would all come to prominence during the subsequent conflict, met at 15, Wellington Park, just off the Malone Road in Belfast, to hatch their stank plans. They were known as 'The Cell'.
This small core of bigots led a campaign of agitation among those of the Protestant faith, stirring up fear and hatred towards Catholics and Nationalists alike. They were stridently opposed to the more moderate Unionist Prime Minister of the OSC, Terence O'Neill, and instead cajoled their audiences into following the religious fundamentalist rabble-rouser, Ian Paisley.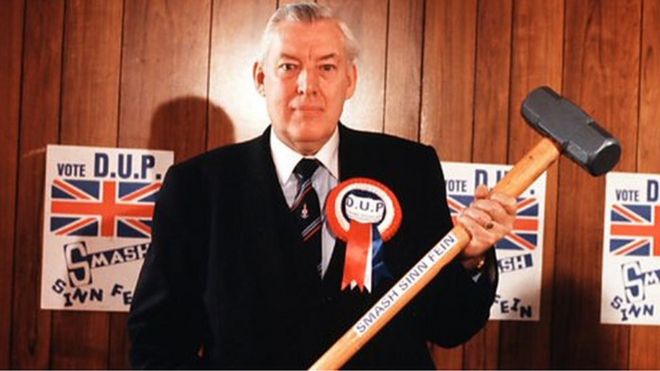 (Ian Paisley in his 'Smash Sinn Féin' days. He later formed a political partnership with the party that he had vowed to end)
As TARA eventually grew from The Cell and its secretive schemes, it set itself up as a British Israelite organisation. British Israelism was a wacky belief that stated that the Protestants of the Irish Province of Ulster were descended from one of the so-called Lost Tribes of Israel. Presumably such a scenario would have meant that they were all circumcised, as were the Jewish people, yet no records exist to verify as to whether or not all the members of TARA were missing their foreskins. Questions have arisen as to the levels of intelligence extant within the group.
The Unionist TARA used Gaelic and Celtic symbols and terms in keeping with their fantasy that they were the original inhabitants of Ireland. Thus the title, TARA, can be seen to also be the name of the location where the High Kings of Ireland were crowned and subsequently resided. We can therefore conclude that TARA were Unionists who were also separatists. The motto of the group was 'we hold Ulster that Ireland might be saved and Britain reborn', which makes about as much sense as anything else that TARA stood for. One such head-the-ball has suggested that the name Tara, attached to the famous hill of Irish Kings, actually comes from a corruption of the Jewish Torah, such is the desperate desire to clutch at straws. It is believed that the head-the-ball mentioned currently resides in a white room with padded walls. He has a pretty jacket with straps and buckles at the back and no red, white and blue in sight.
TARA sought to establish an entirely Protestant OSC, thereby banning the Catholic faith. Understandably, the hundreds of thousands of Catholics who lived in the region had other ideas. To further their cause, the Unionist group encouraged its members to join the British colonial forces to gain proficiency in the use of weapons for the expected civil war.
Eventually, by 1971, cracks began to appear in the leadership of TARA as rumours began to circulate regarding McGrath's use of the group to groom young men for sex. Ideological differences also became more divisive and Roy Garland left the group, informing the paramilitary UVF (Ulster Volunteer Force) that their suspicions about McGrath were well-founded. The UVF condemned McGrath in their magazine and thus began a short-lived war of words between the two parties.
William McGrath then approached John McKeague, a leading Unionist paramilitary from the Shankill Road in Belfast, with a view to linking up with him. McKeague, a member of Ian Paisley's Free Presbyterian Church and founding member of the Red Hand Commando, was also alleged to have been a paedophile. The two were said to have met at the Kincora Boy's Home in Belfast where McGrath had secured employment in 1971. It was there that they allegedly discussed the sharing of weapons belonging to their respective paramilitary groups. At this time, McGrath also made contact with another leading homosexual unionist, Sir Knox Cunningham who was approached for funding for TARA. Cunningham duly obliged.
According to some commentators, McGrath had some influence over Charles Harding Smith and encouraged him to set up the paramilitary UDA (Ulster Defence Association) in 1971. It is said that a widely circulated document calling on paramilitary groups such as the Shankill Defence Association and the Woodvale Defence Association to unite into one 'army' was written by McGrath. It was also said that William McGrath was a long-standing agent for the British intelligence (or lack thereof) agency, MI5. It is thought that MI5 hoped to direct Unionist paramilitarism by holding sway over such groups. Recent confirmation has revealed that there was extensive collusion between MI5, the British Army, the RUC and various Unionist paramilitary groups.
The well-known Irish writer of many books on the conflict in the OSC, Martin Dillon, argues that McGrath's secret service handlers directed him to conduct a character assassination of Ernie Elliot, a leading figure in the UDA. Elliot was said to have been trying to reach out to the Official IRA, and was regarded as socialist. MI5 would have been determined to prevent Unionist groups from moving away from their designated positions. McGrath's rumours concerning Elliott's behaviour in gaining wealth from racketeering and other criminal enterprises lead to Elliott's downfall and subsequent death at the hands of another member of the UDA. 
Although the name of the group appeared briefly in the 1980's, TARA effectively collapsed when McGrath was charged with 15 crimes relating to paedophilia. His crimes included the systematic abuse and rape of children. This disgusting behaviour was compounded by the fact that the young victims were at a location where they were supposed to be safe, and cared for by the state.
It was on 3 April 1980 that three members of staff at the home were convicted. They were, Raymond Semple (assistant warden) who was sentenced to 5 years, Joseph Mains (the Warden) who was sentenced to 6 years, and William McGrath, who was sentenced to 4 years. Such sentences seem shockingly lenient considering the serious and systematic nature of the crimes.
A number of former British Intelligence Agents have since come forward to claim that it was known that the Boy's Home was the site of child abuse. In July 2014, former military intelligence officer, Colin Wallace, stated he had received information in 1973 that boys at the home were being abused, but some of his superior officers refused to pass on the information.
(Colin Wallace)
In August 2014, yet another former intelligence officer, Brian Gemmell, said that he also had been ordered to stop investigating allegations of abuse at the home. He claimed that he learned the details of what had happened in the home whilst gathering information on Unionist hardliners. Gemmell was apparently 'running' two agents with close connections to Kincora. When he raised the matter of the abuse, he was instructed by a senior officer not to investigate.
(Brian Gemmell)
It has now been alleged that a number of fanatical Unionists, such as William McGrath, were members of a paedophile ring who were being blackmailed by MI5 during the war in the OSC. In 2015, campaigners were trying to have Kincora included in a wide-ranging inquiry to establish whether the British forces prevented action from being taken to prevent the abuse in an effort to control those Unionist paedophiles involved.
The child abuse at Kincora was first made public on 24th January, 1980 in the Irish Independent newspaper. Allegations were, however, said to have been privately made in 1977 with no action having been taken by the RUC. Eventually, a report was compiled and handed to the Director for Public Prosecutions. Details were given of prominent businessmen allegedly involved. It was after this that the convictions mentioned previously took place.
Some notable Unionist and British politicians have had their names linked to the overall scandal. Ian Paisley, founder and long time leader of the DUP (Unionist political party) was accused of having failed to report McGrath's abuse to the relevant authorities. Paisley denied any such knowledge.
The British politician, Anthony Blunt, and the Queen of England's cousin, Lord Mountbatten – who was killed by the IRA in County Sligo – were also alleged to have been involved in a network of paedophiles who regularly raped children at various locations. The satirical current affairs magazine, Private Eye, alleged that high-ranking members of the civil service in Whitehall, and senior members of the British military were involved in the sexual abuse of boys at Kincora. It is believed that there were at least 29 victims of the depravity, with one taking his own life in later years by jumping from a ferry.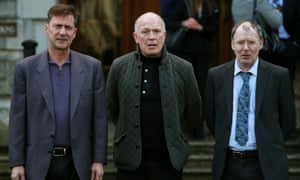 (Three of the abuse victims who lived at Kincora Boy's Home)
The OSC Historical Institutional Abuse Inquiry began an investigation on 31st May, 2016. To date no findings have been released. Regardless of the outcome, serious questions will always remain regarding the conduct of British state forces and agencies in relation to the sexual abuse of many children at the state home of Kincora.
William McGrath remained a senior member of Orange Order throughout his trial for raping children. He was eventually expelled from the organisation. McGrath served just two years in prison for the inhuman crimes that he was guilty of. He was released in December 1983. He was never convicted of crimes relating to his founding of a Unionist paramilitary group with connections to those who perpetrated innumerable murders in the OSC.
William McGrath died in 1992 at the age of 76. His victims still seek the justice that has been denied them by the British state. Their suffering continues.
Today, the shadowy and sordid paramilitary group known as TARA serves as an embarrassment to Unionists. It is a stark reminder of the despicable type of people who were to the fore in their drive to maintain the elitist Unionist position. Many would argue that such personalities still lead the Unionist community and, whilst not engaged in the systemic abuse of children, are still lost to all good sense and reason.
We must await the outcome of a full, thorough and transparent investigation into the horror that was the Kincora Boy's Home, before we fully comprehend the role that the British State had in allowing, and perpetrating, the sexual abuse of young boys in tandem with the controlling of Unionist paramilitary groups, such as TARA.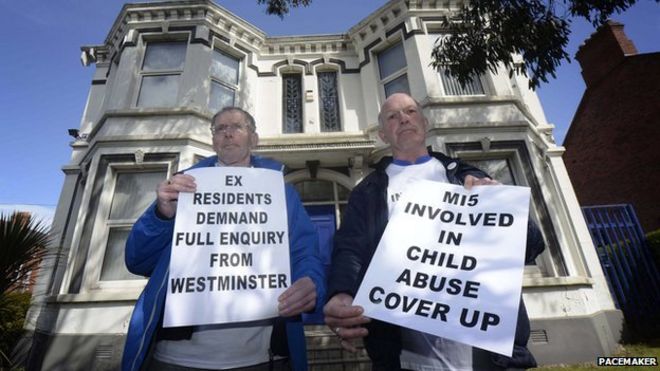 If you care about this issue, please tell others