A reminder of one of those greedy, immoral celebrities who happily feed off of the blood of those who suffer.
Rebel Voice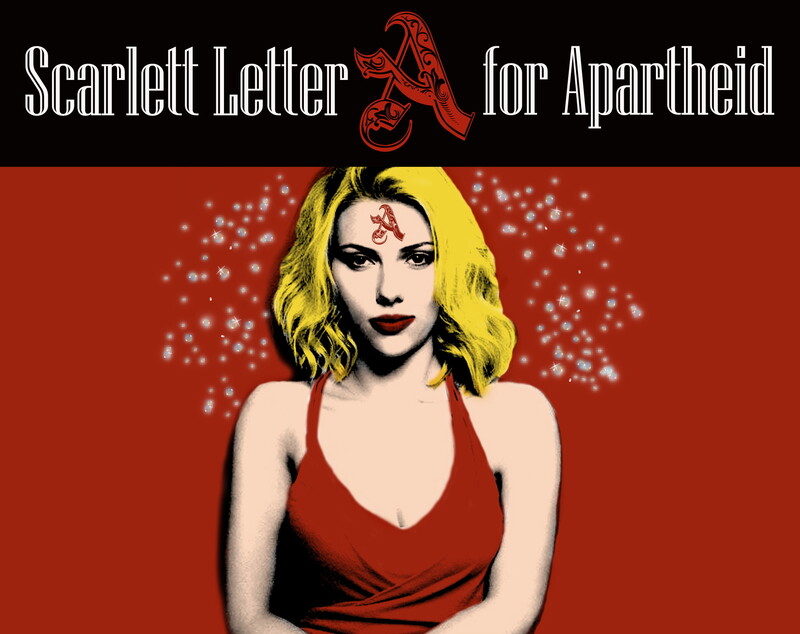 This particular vile Zionist was born Scarlett Ingrid Johansson on 22nd November, 1984 in Manhattan. She is a renowned actress, starring in many high profile movies, most notably Lost In Translation (2003) but has yet to win an Oscar. However, given the Zionist control of Hollywood, and the fact that Johansson is a staunch follower of that immoral ideology, it shouldn't be long until such an award is made for her (ahem) acting abilities.
It was on February 2nd, 2014, just before the massacre that took place in Gaza in which thousands of people perished due to Israeli missiles and shelling, that Johansson came to international prominence for all the wrong reasons when she appeared in a Super Bowl commercial on behalf of SodaStream.
This Israeli colonial company was, at that time, based in the colonial squat known as Ma'ale Adumim, situated illegally in the Occupied West Bank of Palestine…
View original post 367 more words