In Angola in 1987-1988, the Battle of Cuito Cuanavale took place. This was a major military engagement fought between Cuban, Angolan and Namibian forces on one side, and Apartheid South Africa and its forced allies in Namibia and Angola on the other.
The battle was said to have been the largest fought on African soil since the Second World War, and is perhaps the second largest ever fought on that continent in recorded history. It is not a battle that is well known in the West, possibly as the US and Israeli-backed racist forces of South Africa suffered a defeat at the hands of the revolutionaries of Cuba who inspired their African comrades to victory. The Cubans were supported by the USSR, and the Battle of Cuito Cuanavale was part and parcel of the Cold War.
(Leader of the Free Angolan Army, António Agostinho Neto, pictured with Fidel Castro)
Many analysts state that it was this decisive victory over the vile forces of the Apartheid regime that eventually led to the compete freedom of both Angola and Namibia. Namibia (known then as South West Africa) was, at that time, under the control of Pretoria.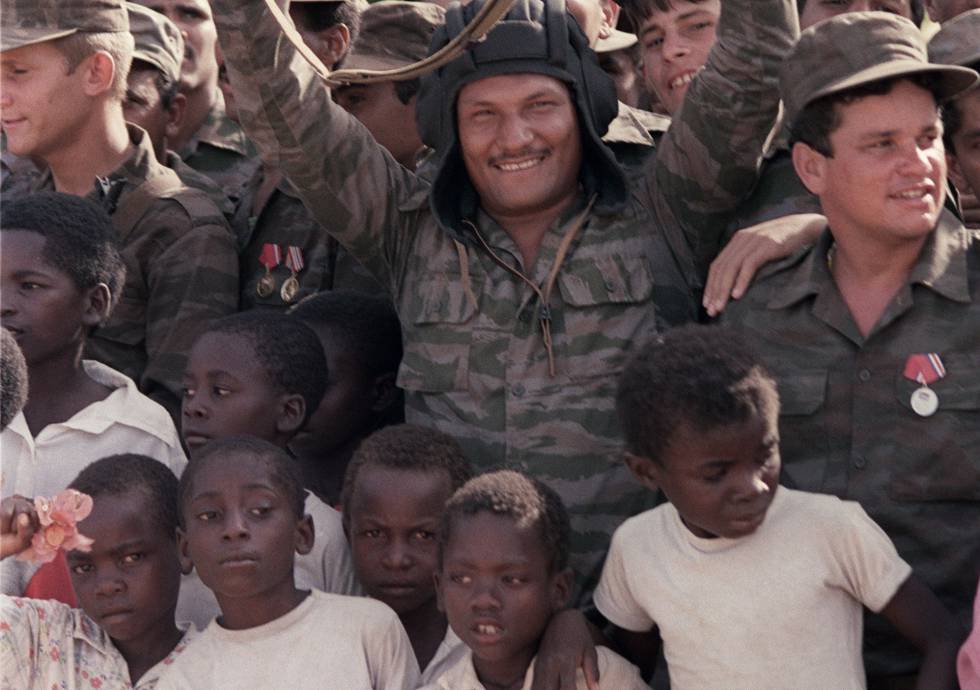 (Cuban soldiers just prior to their withdrawal from Angola)
In the following video, the current leader of Namibia, President Hage Gottfried Geingob , speaks of the debt that his nation owes to the revolutionary heroes of Cuba who risked and gave their lives so that the people of Africa could be free.
– If you care, give it a share –