Abraham 'Bram' Stoker, creator of Dracula, was born into an Irish Anglican family on 8th November, 1847, at the height of the Irish Famine. His father, also Abraham, was a senior civil servant in Dublin Castle and his mother an early feminist. During his childhood, Bram was stricken with a mystery illness which left him bedridden for long periods of time. It was at the age of 7 that he made a full recovery going on to become a superior athlete at Trinity College in Dublin. It was during his early illness that he developed his love of fiction and was encouraged by his nanny, Ellen Crone,  to give free rein to his imagination.
Stoker was known as a skilled theatre critic in Dublin and attracted the attentions of the famous actor, Henry Irving, who invited Bram to manage his theatre in London called the Lyceum. The Stoker family moved there and it was during this period in his life that Bram visited Whitby, site of the famous monastic ruins which were to be included in his novel, Dracula.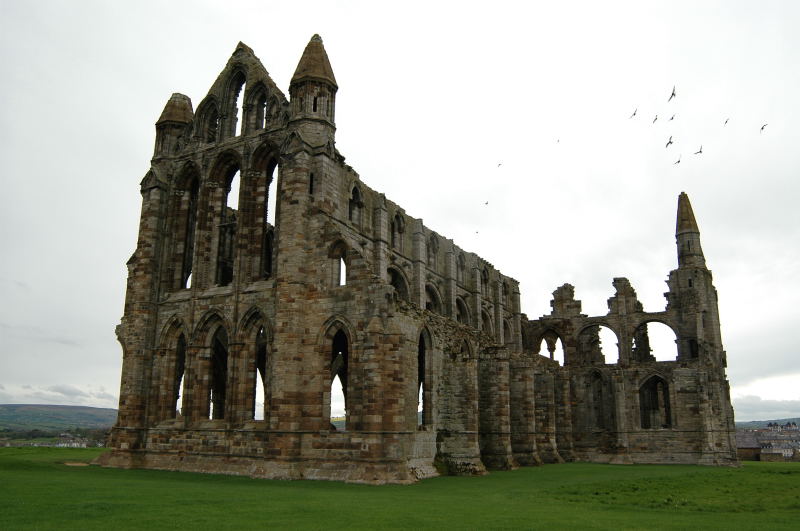 It was prior to penning his gothic horror that Stoker met the Hungarian writer, Armin Vambery. It has been speculated that the Prince of Darkness emerged from stories of the Carpathians that Vambery shared with the Irish author. Dacre Stoker, who manages the family estate today, believes that it was the Hungarian who formed the basis for the vampire hunter, Van Helsing.
Although many commentators and fans have stated that the figure of Dracula is based upon Vlad the Impaler, ruler of Wallachia during medieval times, there is no evidence beyond the family surname (Vlad Dracul) to suggest that this is the case. Stoker never mentioned Vlad in his notes for the book, and is believed to have known little about the bloodied figure from next to, but not in, Transylvania. And although Stoker did travel extensively in Europe, he never visited the eastern portion of the continent. Still, the connection has taken root in popular fiction and is not easily removed.
(Castle Poenari, home to Vlad the Impaler, 1470)
Stoker continued to live in London until his death on 20th April, 1912. He was cremated and his ashes placed on display at Golders Green Crematorium in north London. The ashes of his son, Noel Stoker, were added to the urn in 1961.
In his novel, Dracul, (to be reviewed by Rebel Voice), Dacre Stoker speculated that Bram did truly believe in the existence of vampires. The book uses Bram's actual life as the premise for an adventure and deadly confrontation with Dracul that is then to inspire his later masterpiece. It's an interesting concept. Dacre ponders why Stoker had his remains burned so quickly. Was it to prevent a dreaded return from the dead? A more mundane explanation might be that some biographers believe that Bram Stoker died from tertiary syphilis, which is as bad a disease as it sounds. Perhaps the writer, or his family, didn't want his condition made public as it would surely have should he have been waked for any length of time, as was the norm.
Regardless of how or why he died, Bram Stoker left behind one of the most enduring legacies in fiction. The idea of Dracula has captured the imagination and expanded into a massive global industry. The blood sucking Count and his acolytes are everywhere. Rumours exist that they are in control of both the House of Commons and the Lords. As Bram Stoker was an ardent supporter of Irish Home Rule, but also a believer in the might of the British Empire (being a monarchist), it's hard to know what he would have made of political developments since his death. He fell 4 years before the Irish Easter Rising of 1916.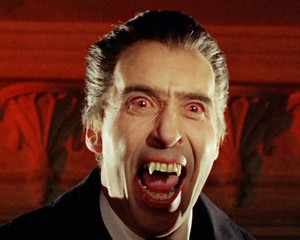 As an example of the impact of the 1897 novel, Dracula, Rebel Voice has provided a photo, below, of an original copy. They are extremely collectable and therefore rare, especially in a fine condition. At time of writing, one first edition is on sale for £20,000. Not bad for a book about a vampire with a penchant for pretty maids and a hatred of both crosses and garlic (perhaps you would hate garlic too if you were always hoping to get lucky with those pretty maids…?)
Enjoyed this? Why not share it?