There is a movement across the US to remove all statues of General Lee, the Confederate who fought to preserve slavery. One such monument has already been torn down in Durham, North Carolina.
Understandably, General Lee is offensive to those in the black community. In the Occupied Six Counties (OSC) of Ireland, we have a statue of Edward Carson, an Orangeman and therefore a sectarian bigot, who took part in the division of our country. Carson assisted in the creation of a sectarian statelet in which the artificial Unionist majority mistreated the contrived Nationalist minority. He also helped to create the first Unionist paramilitary organisation. He partitioned Ireland and then slithered off to live in England.
There is also a statue of James Craig in the hallway of Stormont. Craig was yet another of the founders of the UVF. He was the first Prime Minister of the OSC and is remembered for stating, All I boast of is that we are a Protestant Parliament and a Protestant State. It should be noted that Craigavon was named after the notorious James Craig. It is therefore questionable that Nationalists should use this manufactured name, as it confers undeserved respectability upon a disreputable character who caused untold suffering to the Nationalist people of the OSC (refusal means fighting their attempts to force colonial names and a colonial identity upon us).
Carson's imposing statue stands at the entrance to Stormont, seat of the now defunct regional government. Nationalists were obliged to gaze upon the figure of Carson every day as they entered the buildings in a blatant demonstration of the contempt that Unionism has for parity of esteem and the rights of the Nationalist people. Perhaps it's time that the Nationalist community of the OSC stood up for their rights, as the black community of the US are currently doing.
Like Lee, both Carson and Craig must go.
(above: General Lee being removed)
(above: Carson in a vain pose at Stormont, not yet removed)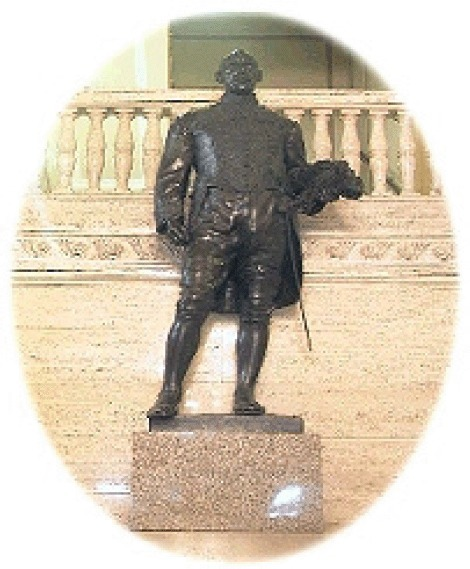 (above: Carson's presence in the main hallway of Stormont, where he could look on as Michael Stone got his foot stuck in the door and then got beaten up by a female security guard…)